Market Snapshot (More Futures Below)
Quotes are delayed, as of August 15, 2022, 01:16:09 PM CDT or prior.
---
Commentary
Hogs Higher at Midday

Lean hog futures are shrugging off the early session weakness, with contracts up 7 to 30 cents. The USDA's National Average Base Hog price was $114.82 on Monday morning, down $3.32 from the previous day's report. The August 11th CME Lean Hog Index was up 7 cents to $121.93. Front...

Wheat Recovering at Midday, Still Lower

Wheat futures trying to recover from early losses on Monday. MPLS is lead the way to the downside, with losses of 10 to 13 cents. KC wheat futures are down 6 to 8 ½ cents, with CBT contracts 3 to 5 ½ cents lower. Monday morning's Export Inspections report from...

Cotton Locked Limit up

Cotton futures are using the expended limits on Monday, with contracts up the new limit of 5 cents. Outside factors are being ignored, with crude oil down $3.52/barrels and the dollar index stronger. Follow through buying off of Friday's USDA reports that saw a sharp cut to production on larger...

Cattle Mixed on Monday

Live cattle futures are slightly lower on Monday, with contracts steady to 25 cents lower. Last week's cash cattle changed hands at $144-148 in the north, up $4-5 on the week, with some $229-235.50 in the beef. Trade also rallied in the South to $140 last week. Feeders are trying...

Corn Lower to Begin New Week

Corn futures are trading 10 to 13 ½ cents lower on Monday's midday. That is reverting gains from Friday's strength. Rains across parts of the Corn Belt are pressuring things lower on Monday. The forecast in the 8-14 day timeframe calls for cooler and better chances for precip in the...

Soybeans Bounce off Early Session Lows

Soybean futures are bouncing off early day session lows by ~30+ cents at midday, with contracts down 36 to 42 cents in the front months. Weaker economic data out of China caused a cut to interest rates in the country. Pressure is also coming vis the product values, as Meal...
---
Local Weather
Dodge City, Kansas (67801)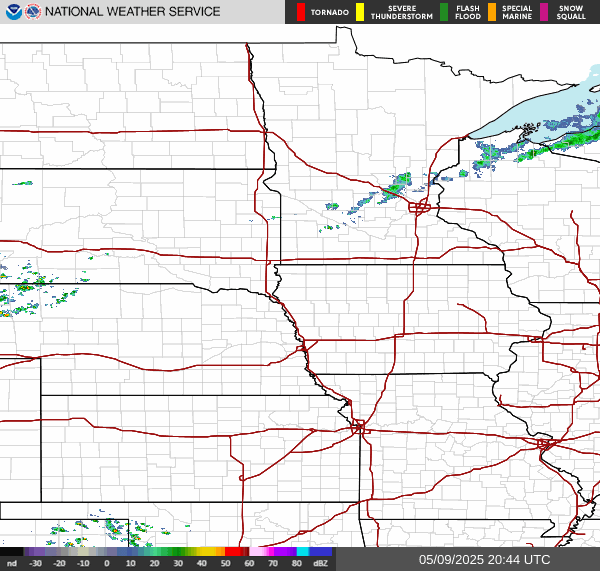 ---
Forecast
Monday

102°




72°




Tuesday

89°




73°




Wednesday

81°




65°




Thursday

88°




61°




Friday

91°




64°



---
---
Futures
Quotes are delayed, as of August 15, 2022, 01:16:09 PM CDT or prior.
---