Market Snapshot (More Futures Below)
Quotes are delayed, as of October 07, 2022, 10:00:52 AM CDT or prior.
---
Commentary
Hogs Net Higher for Week into Friday

Thursday hog trading extended the bounce from Wednesday. Futures gapped higher, and for Dec left $76.75 to $77.05 open. The National Average Afternoon Base Hog price was $89.40 on Thursday, down by $3.59. The 10/4 CME Lean Hog Index was $92.93, down by another 52 cents. Weekly FAS data showed...

October Cattle Options Expire Today

Fat cattle gained 65 cents in the October contract on Thursday but gave back 5 to 17 cents in the other contracts. Feeders settled about $1.50 under their day's high with $0.05 to $0.90 losses on the board. The FCE auction for Thursday showed 429 of the 1,202 head listed...

Morning Firmness for Cotton

Cotton is trading with morning strength of 49 to 69 points into the Friday session. Front month cotton futures worked both directions on Thursday, as December printed a 318 point range. At the close the board was 27 to 33 points weaker across the front months. Weekly cotton sales from...

Bean Prices Holding onto Overnight Gains

Soybean prices are fractionally to 2 1/2 cents in the black as the morning trade has the board off the highs. Yesterday the soybean futures market closed with 3 3/4 to 11 3/4 cent losses. Meal futures were down by $3.20 to $5.10/ton on the day as well. BO was...

Corn Gaining for the Start of Friday

Overnight corn action moved prices weaker, but the morning trade has prices back into the black. Corn futures went home Thursday with 6 1/4 to 8 1/2 cent losses. December closed 3 3/4 cents off the low. Ahead of the October WASDE report next Wednesday, a Bloomberg survey shows the...

Recovery into Friday for Wheat Market

Morning wheat prices are back in the black so far for Friday. At the close for Thursday, wheat futures gave back double digits of +20 cents. CBT SRW ended the day down by 1.77% to 2.55%. KC futures closed with 2.09% to 2.55% losses in the front months. Spring wheat...
---
Local Weather
Dodge City, Kansas (67801)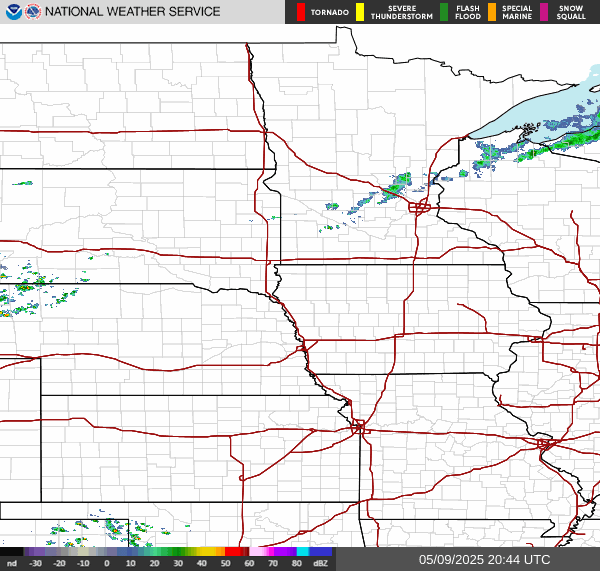 Current Conditions
Light rain
---
Forecast
Friday

65°




44°




Saturday

64°




37°




Sunday

79°




48°




Monday

79°




51°




Tuesday

81°




56°



---
---
Futures
Quotes are delayed, as of October 07, 2022, 10:00:52 AM CDT or prior.
---